Grants for local school projects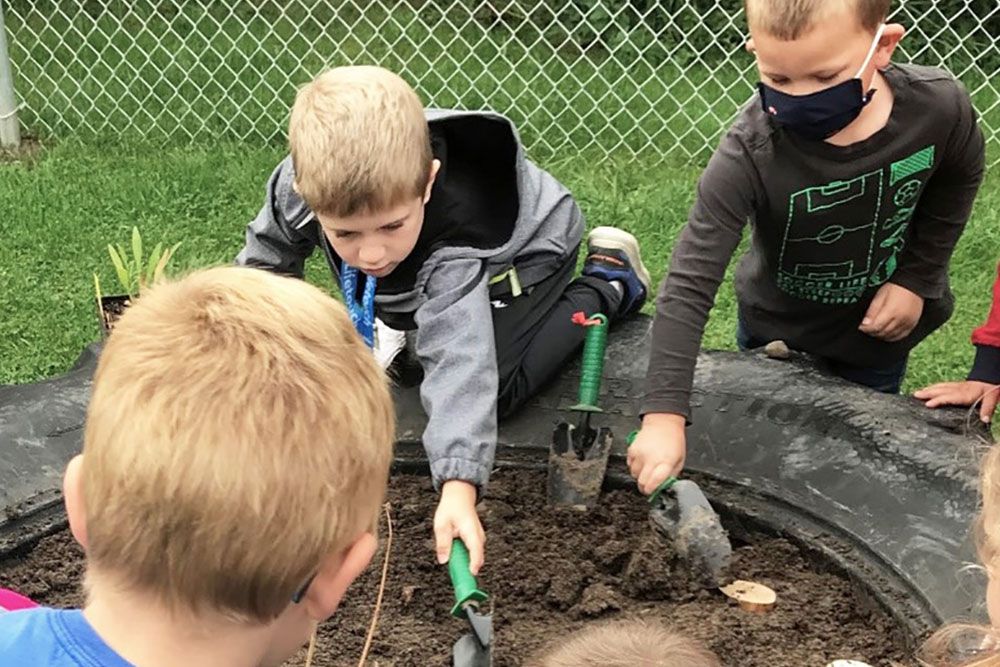 Local schools do projects to protect water, soil, habitat for living things with help of Watershed Champion grants
Grant returns for fourth year for schools in Ausable Bayfield watersheds for projects to improve water quality, forest cover, watersheds
There are grants for local schools to complete projects that: improve surface and groundwater quality, forest cover, and overall watershed health; or an educational school event or activity on one of these topics. The local conservation authority offers four grants of up to $500 each.
The 2020-2021 school year is the fourth year of the grant program. An application form and guidelines are available online at abca.ca. The deadline for applications is Monday, February 1, 2021.
"We know schools want to improve their student outdoor learning spaces and we are excited to offer up to $500 to help local schools with watershed projects through our continued partnership with NextEra Energy Canada," said Denise Iszczuk, Conservation Educator with Ausable Bayfield Conservation Authority (ABCA). "We have been impressed with the projects that have been completed by local schools and we look forward to reviewing applications which help to improve soil, water and living things in our watershed."
Schools can apply for one of two categories: 1) Creating Awareness; and 2) Taking Action.
In the past year, three schools were successful in the Taking Action category. One school in Parkhill completed a project called 'Greening Sacred Heart' where the goal was to plant trees and shrubs in a schoolyard, which had none.
Students commented, "I like how people will have a place to sit after the trees and shrubs grow" and "It was science in a fun way. We spent our whole morning outside."
Another school in Mount Carmel created a more welcoming outdoor exploration space for their kindergarten students by planting native species of pollinator plants into raised garden beds.
Lastly, the 'Inquiry Forest-Reforestation of Inquiry-Based Learning Area' project completed in Hensall saw that native tree species were planted in their forest to decrease erosion and to keep it a unique and inviting learning space. Students of the school planted the original forest in 1990 and, over the years, a number of trees were removed due to disease and/or pests.
For videos of past school projects check out the Ausable Bayfield Conservation YouTube Channel at this link:
These Ausable Bayfield watershed schools are eligible to take part in the contest: Huron Centennial; Seaforth; St. Columban; St. James; St. Patrick's (Dublin); Bluewater Coast; St. Boniface; Wilberforce; Grand Bend; Our Lady of Mount Carmel; Central Huron Secondary School; Clinton; Huron Christian; St. Anne's Catholic Secondary School; St. Joseph's (Clinton); Adelaide W.G MacDonald; Bosanquet Central; East Williams; Exeter Elementary; Precious Blood; South Huron District High School; McGillivray Central; North Middlesex District Secondary School; Parkhill West Williams; Sacred Heart; and Stephen Central.
To learn more, or to apply, visit the abca.ca website at this web page:
Share this article >