Peter and late Esther Warner win award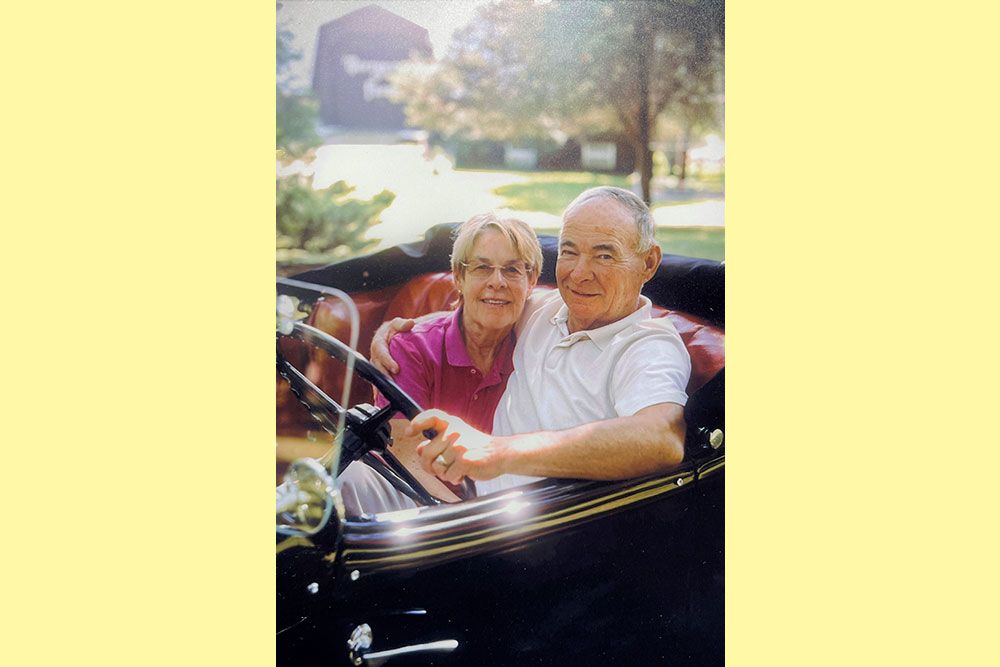 Ausable Bayfield Conservation recognizes Peter and the late Esther Warner as Conservationist of the Year Award winners
Ausable Bayfield Conservation Authority presents conservation award to Peter Warner, of Grand Bend, at awards night east of Exeter on March 16
Ausable Bayfield Conservation Authority (ABCA) honoured Peter Warner, and his late wife Esther, with the Conservationist of the Year Award. The ABCA presented the award at the partner appreciation evening, at Ironwood Golf Club east of Exeter, on March 16, 2023.
ABCA Chair Marissa Vaughan presented the award and thanked Peter, and his late wife, for their many years of conservation, stewardship, and education.
Nathan Schoelier, Stewardship and Lands Manager, said Peter and Esther conserved forests, meadows and wetlands, caring for their property with strong values of environmental protection and wildlife habitat.
"Peter and Esther Warner are very worthy winners of this award. They have embraced the principles of conservation for many years," he said. "The Warners are conservationists who recognize the important role local landowners play in protecting, and enhancing the watershed that they, and the community, rely upon."
The Warners have lived for many years on their beautiful 60-acre property, Merrywood Farms, in the heart of Grand Bend. Over the past 25 years Peter and Esther took many steps to improve the natural features of their property, working with ABCA staff to plant tree buffers, create a Managed Forest Plan, and host local students for environmental education and tree planting. In the spring of 2022, with the help of ABCA, Peter restored the remaining 15 acres of land by planting more than 7,000 native-species trees. They planted 16 different species of plants at their Grand Bend property to restore it to natural forest conditions.
The Warners received scrolls of recognition from Huron-Bruce MP Ben Lobb; Lianne Rood, MP, Lambton-Kent-Middlesex; Hon. Monte McNaughton, MPP, Lambton-Kent-Middlesex; and Hon. Lisa M. Thompson, MPP, Huron-Bruce.
Ausable Bayfield Conservation has recognized outstanding achievements in conservation each year, since 1984, with conservation awards. This year (2023) was the 40th consecutive year the conservation authority has presented the award. Past award winners have included rural landowners and residents, agricultural producers and farms, service clubs, community organizations, companies, nature groups, and municipalities.
Ausable Bayfield Conservation presents the winner with a hand-crafted gift and makes a donation towards a tree and plaque at a Commemorative Woods site maintained by the Ausable Bayfield Conservation Foundation.
Share this article >