Linfield Property closed for forestry work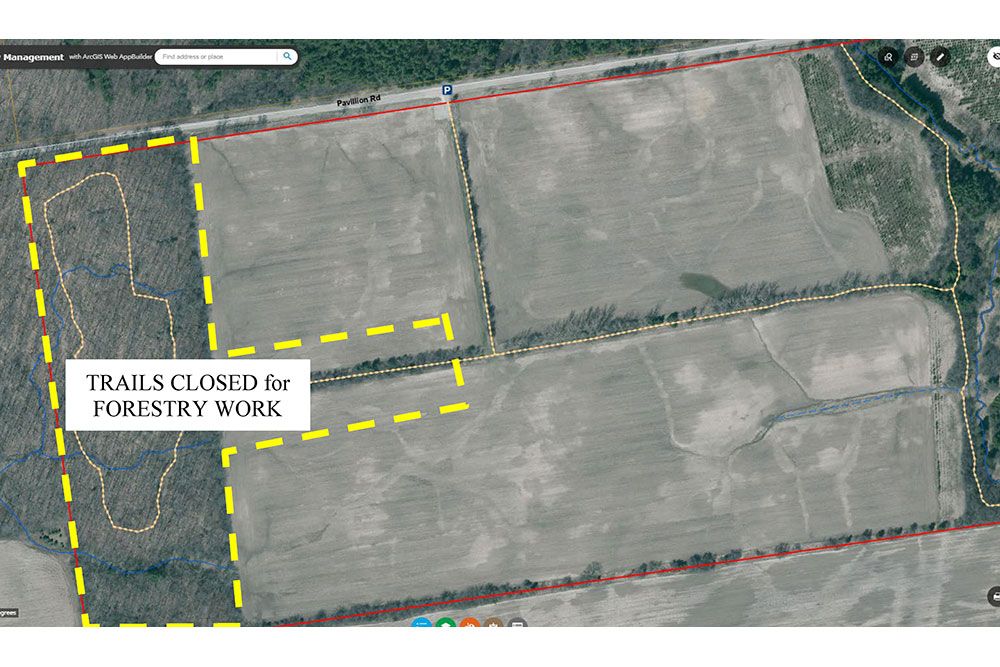 Two Ausable Bayfield Conservation Authority (ABCA) properties are closed for forestry work.
The Linfield Tract property trails are closed in the woodlot, as dead Ash trees are being removed as well as diseased Beech trees.
This map shows the affected area.
At the Linfield Management Area, the trails through the back woodlot at the west end of the property will be closed for forestry work to fell dead Ash and Beech infested with Beech Bark Disease.
ABCA staff will block out the areas on but the work won't occur until the week starting September 25.
Weather permitting, the work should be completed in three or four weeks.
Note the trails through the farm headgerows and creek valley are unaffected and will remain open.
Share this article >