Workshop for Rural Landowners November 28, 2023
Tuesday, November 28, 2023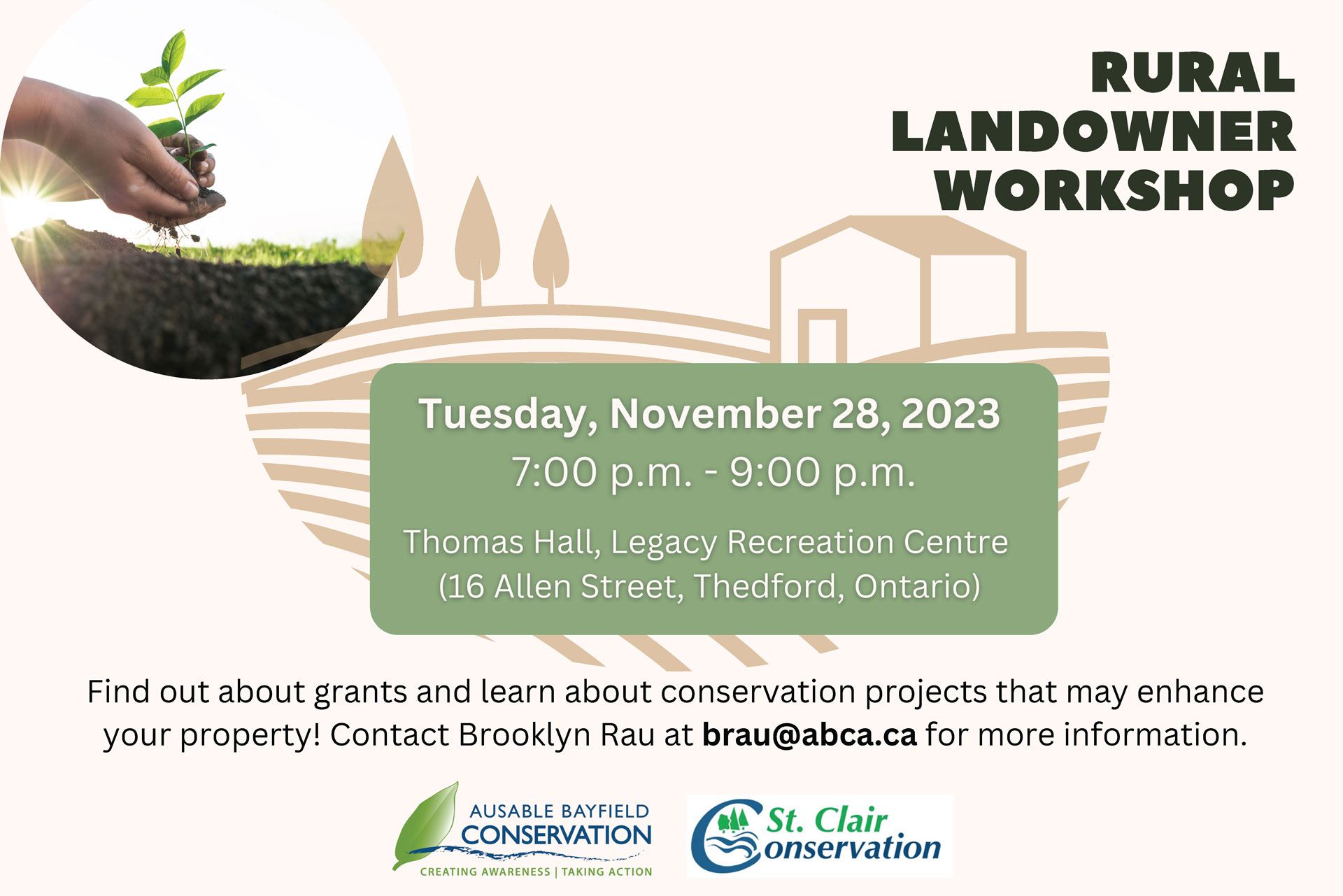 Rural landowners can attend workshop to learn about grants, conservation projects that may enhance their properties
Rural landowners can attend a workshop in Thedford to learn about grants and conservation projects that may enhance their properties.
The Workshop for Rural Landowners takes place on Tuesday, November 28, 2023 from 7 p.m. to 9 p.m. at Thomas Hall, Legacy Recreation Centre, at 16 Allen Street, Thedford, Ontario.
The workshop provides information on erosion control structures, best management practices, wetlands and tree planting.
There are light snacks and refreshments provided
Ausable Bayfield Conservation and St. Clair Conservation are co-hosting the event.
To learn more, please contact Brooklyn Rau at brau@abca.ca.
Share this article >