Wetlands speaker on March 22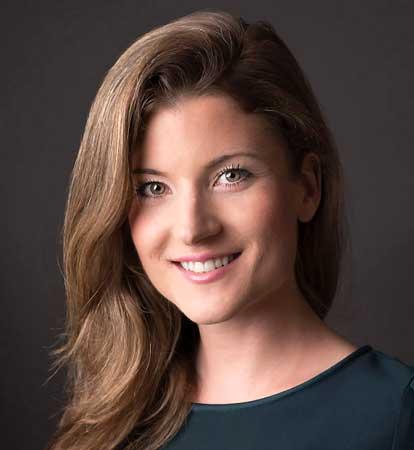 Speaker at awards evening to present on the role of wetlands to limit flood damages
Natalia Moudrak, Director of the University of Waterloo's Intact Centre on Climate Adaptation (Intact Centre) to speak at awards event near Exeter on March 22, 2018; Conservationist of the Year Award winner is also to be announced that evening
Preserving wetlands in their natural state can help limit financial impacts of flooding in rural and urban areas by nearly 40 per cent, according to a report, by the Intact Centre, released in 2017. Tens of millions of dollars in damages could be saved by preserving wetlands, according to the report, called When the Big Storms Hit: The Role of Wetlands to Limit Urban and Rural Flood Damage.
Natalia Moudrak, the lead author of the report and the Director of the Infrastructure Adaptation Program at the Intact Centre, is to present on the topic on Thursday, March 22, 2018 at Ironwood Golf Club, 70969 Morrison Line, 2 km east of Exeter. Natalia is the keynote speaker at the annual awards evening hosted by Ausable Bayfield Conservation.
The speaker has worked with people from many sectors, including municipalities, conservation authorities, insurers, developers and homebuilders, to develop programs aimed at climate adaptation and flood risk reduction. Natalia is a recipient of the 2018 Canada's Clean50 Emerging Leader award, which honours Canadian leaders in areas of sustainable development and clean capitalism. She is also a member of the Canadian Water and Wastewater Association climate change committee, the National Research Council's committee on flood resilience, and represents Canada as subject matter expert on stormwater management at the ISO/TC224 standard development committee.
The presenter said she is looking forward to sharing information on the role wetlands can play in reducing flood damage and minimizing risk. "I am thrilled to have the opportunity to present at the Ausable Bayfield Conservation event and to share how simply leaving natural infrastructure intact can be an effective means to protect communities from flooding," she said.
Awards evening organizers say they are honoured to have such an accomplished presenter speak at the partner appreciation evening. "We look forward to hearing from Natalia Moudrak at our annual awards evening," said Mari Veliz, Healthy Watersheds Supervisor with Ausable Bayfield Conservation. "This is a great opportunity to find out about the important role wetlands have in reducing risks from floods."
The report on wetlands and risk reduction is based on research completed in two pilot sites located in southern Ontario – a rural one (located north of the City of Mississauga) and an urban one (located in the City of Waterloo). The report demonstrates quantitatively that wetlands conservation is a cost-effective means to reduce flood risk in Canada.
Ausable Bayfield Conservation announces the Conservationist of the Year at the annual event and presents the winner with an award, which it has presented since 1984. Each award winner is a business, farm, organization, or person that has done conservation work in the watershed. To learn more please visit abca.ca and search for 'Conservationist' on the home page or go directly to this link: http://www.abca.ca/page.php?page=conservation-award
The March 22 early-evening event features a keynote address, Conservationist of the Year Award presentation, Board of Directors and staff service awards, light meal, and the release of the updated Ausable Bayfield Watershed Report Cards (2018). There is no admission fee but seats are limited and guests are asked to reserve their seat at least a week ahead of time. If you would like to attend, please reply to Sharon Pavkeje at spavkeje@abca.on.ca by Thursday, March 15, 2018 for meal numbers. You may also phone 519-235-2610 or toll-free 1-888-286-2610. If you have special dietary needs, you are asked to let organizers know in advance.
Share this article >