Two nature day camps in 2019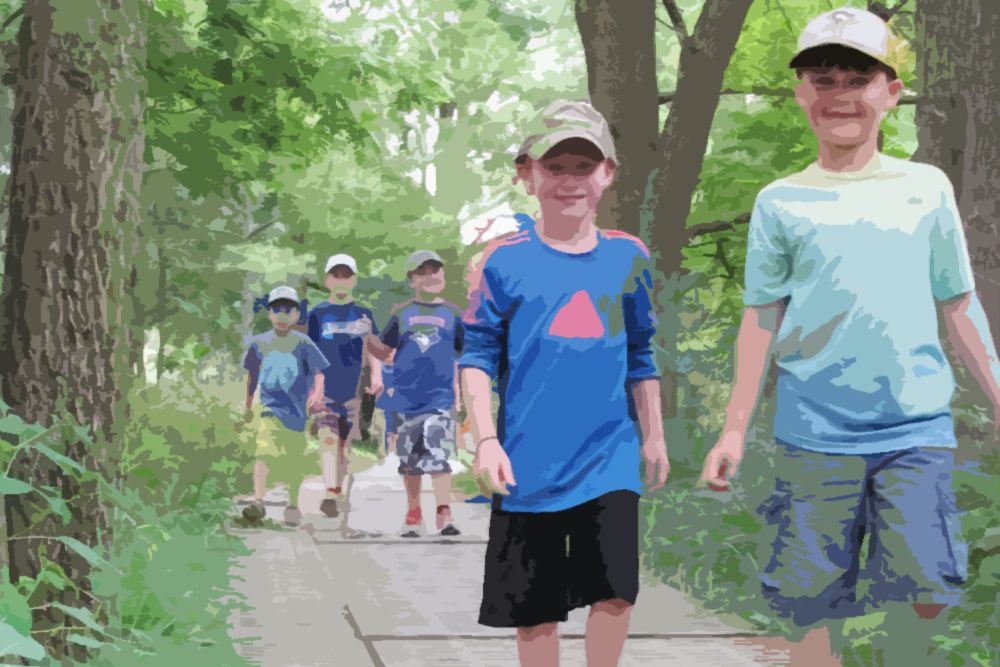 Registration now open for WILD Nature Day Camp 2019
Looking for local outdoor day camp? Ausable Bayfield Conservation has two planned
Campers at one of two nature day camps offered by Ausable Bayfield Conservation will spend a week "wondering, investigating, learning, and discovering" the natural world through engaging activities, according to conservation educators. This program is ideal for young people who love being outdoors and who enjoy hiking and exploring, staff say.
The WILD Explorers Nature Day Camp, for ages 6-9, takes place July 8-12, 2019.
WILD Explorers Nature Day Camp registration is full - Please email to be included on waiting list
PLEASE NOTE: WILD Explorers Nature Day Camp is full! (as of January 30, 2019) Please email Nina at nsampson@abca.ca to add your camper to the waiting list.
Thank you for your interest and support in this program.
More about nature camps ...
"We are thrilled to now have safe access to both sections of the South Huron Trail thanks to Jones Bridge, the new pedestrian bridge," said Denise Iszczuk, Conservation Educator. "We know our Explorers will make good use of it."
The WILD Adventurers Nature Day Camp, for ages 10-12, takes place July 22-26, 2019. New this year, the Adventurers are to take a bus trip to Rock Glen Conservation Area in Arkona to visit Rock Glen Falls, search for fossils, and learn more about the natural history of the area. You may register for Adventurers before April 19 and save $20.
"We are excited to take our Adventurers to Rock Glen to find brachiopods and horned coral fossils and to visit the falls and explore the unique Carolinian ecosystem," said Nina Sampson, Conservation Educator.
To find out more about Nature Day Camps visit the abca.ca website at this link:
Registrations are accepted on a first-come, first-served basis until camps are full. Space is limited. To find out more visit the Ausable Bayfield Conservation website at www.abca.ca or phone 519-235-2610 or toll-free 1-888-286-2610.
Share this article >