Water Safety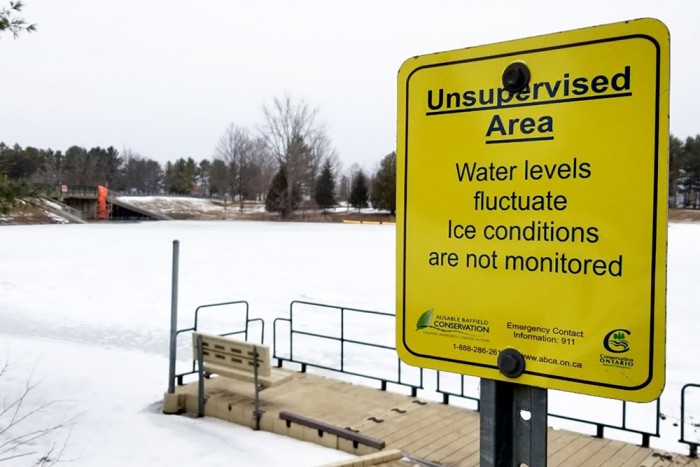 This is the page of the former Spring Water Awareness (SWAP) program.
With the ever-changing weather patterns and wilder weather, flooding can occur any time of year. Everyone must be alert and know how to be safe around water, lakes, ponds and rivers. The program name is now called River Safety to encompass a broader representation of what is taught during the program.
This program educates students about staying safe in times of flooding. River Safety helps students increase their understanding of the impacts of flooding on plants, animals, and humans and how to keep themselves safe around water.
Ausable Bayfield Conservation staff instruct students throughout the Ausable Bayfield watersheds. River Safety includes both guided and interactive activities and the students have fun while learning about making appropriate safety decisions around waterways.
River Safety is a program, offered at no charge to schools, sponsored by the member municipalities of the Ausable Bayfield Conservation Authority during the months from November to April.
Virtual Primary Presentation is now available for FDK-grade 3.
ABCA River Safety Teacher's Resource
Ask about booking River Safety Quest in your classroom in-person or virtually for grades 4-8.
Students enjoy age-appropriate activities that are designed to teach children about flooding, its impact on plants, animals and humans and how to take responsibility for their own safety around water.
ABCA River Safety Quest Teacher's Guide
Ausable Bayfield Conservation elementary watershed schools are welcome to book River Safety by contacting Cassie Greidanus, Conservation Education Coordinator, by phone at 519-235-2610 (or toll-free 1-888-286-2610), extension 262, or by email at cgreidanus@abca.ca