Tree Orders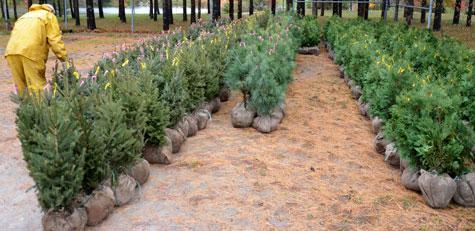 Order Trees
Watch this page for tree order forms each spring and autumn.
Ausable Bayfield Conservation is pleased to offer spring and fall tree order programs for landowners in the watersheds. Thanks go to the landowners who plant tens of thousands of new trees in our watershed each year.
Spring Tree Order Form
To download Spring 2019 Tree Order Form please download at this link:
Questions?
If you have questions please contact Ian Jean, Ausable Bayfield Conservation Forestry and Land Stewardship Specialist at
519-235-2610
or
1-888-286-2610,
or by e-mail at
ijean(at)abca.on.ca,
or through the
Staff Contacts Page
at the top of this web page.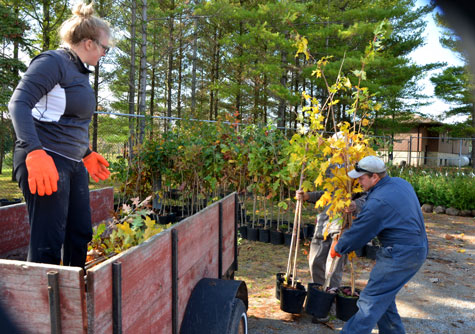 #Maple150 Maple Tree Photo Contest for Canada 150
Congratulations to Bonnie Sitter, of Exeter, winner of the #Maple150 photo contest.
Thanks also to all the people who shared their amazing photos and wonderful stories.
Spring Tree Order Form
The Spring Tree Order Form is posted here on this page each autumn.
Spring Tree Orders
The Spring Tree Order Form is posted on this page each spring.
Grand Bend 5000 Trees Project
If you live in the Grand Bend area, with an NOM 1T0 postal code, you may be eligible for a $50 discount for ordering trees this autumn.
5000 Trees Project Spring Tree Order Form
The Grand Bend area 5000 Trees Project is an initiative of the Lakeshore Eco-Network supported by the Municipality of Lambton Shores, The Grand Bend Community Foundation and the Ausable Bayfield Conservation Foundation with help from other community partners.
The goal of the Grand Bend 5000 Trees Project is to support the planting of native trees in the Grand Bend Area following tree losses due to the summer 2014 tornado and the impact of the invasive insect killing Ash trees, the Emerald Ash Borer, and to promote a healthy community forest by raising awareness and providing education.