Grants in Huron County for stewardship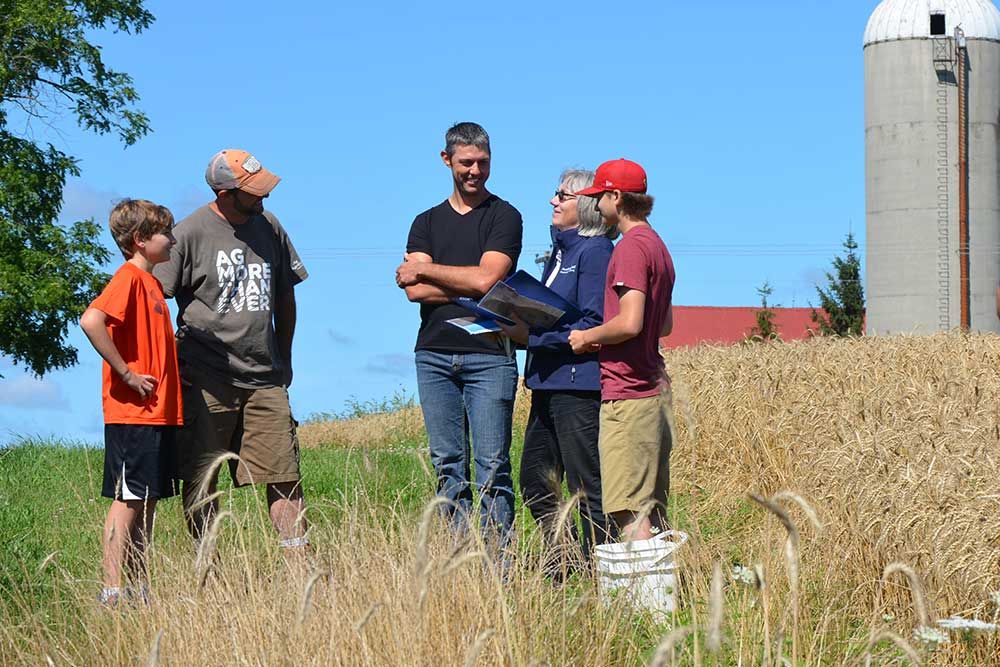 New water stewardship projects underway through Huron County Clean Water Project funding
Landowners are completing new projects to improve water quality thanks to funding from the County of Huron.
The county has allocated $400,000 for the Huron Clean Water Project (HCWP) in 2020. The long-standing program provides grants and technical assistance to Huron County residents.
The new 2020 brochure is now available. Download it at the Huron County Clean Water Project web page link below:
Nearly 3,000 projects have been completed since 2005 with support of the Huron County Clean Water Project.
"The Huron Clean Water Project is important to the residents, the environment, and the economy," said Huron County Councillor Jamie Heffer, Chair of the committee that reviews the projects. "It helps people do practical, on-the-ground projects that make a difference."
Funding covers up to 50 per cent of project cash costs. Maitland Valley Conservation Authority (MVCA) and Ausable Bayfield Conservation Authority (ABCA) deliver the program on behalf of the county.
"Projects improve surface water quality in rivers and lakes by reducing contamination by pollution, nutrients, soil erosion, runoff, and septic systems," said Doug Hocking, of MVCA. "Decommissioning unused wells or upgrading existing well casings protects groundwater by eliminating the connection between surface water and groundwater. Community and youth education programs and events are also eligible for funding."
The HCWP has 17 different categories including: erosion control, watercourse fencing, tree planting, cover crops, wetland creation, septic systems, manure storage decommissioning, well decommissioning, well casing improvements, forest management plans, and community projects.
The HCWP funded septic system upgrades last year (2019) for the first time. The 50 per cent grant up to $2,000 per septic project is available again this year.
"Faulty septic systems can be a source of pollution," Hocking said. "We're happy we were able to help fund repair or replacement of 19 septic systems." This has an immediate benefit for the protection and improvement of water quality, he said.
Kate Monk, of Ausable Bayfield Conservation Authority, has been working on the county program since it began in 2004 and she said the improvements are encouraging. "The projects make a difference at the site and downstream," she said.
One particular project comes to mind for Monk. She has been watching this particular project for the past ten years. The project was stream restoration in a cattle pasture. It was completed with funding from the HCWP. Fences on both sides of the creek keep the cattle excluded and trees were planted between the fences. Cattle now drink water from the farmstead well instead of the creek. "The grasses on the streambanks hold the soil, the trees shade the water, and the fence keeps the cattle out of the creek," Monk explained. "The cattle are drinking clean water which is good for herd health."
Although program staff are working remotely during the current pandemic, people can contact them by calling the MVCA at 519-335-3557, extension 236, or ABCA at 519-235-2610, extension 227. Staff monitor the phones and reply to messages.
More information is also available at:
Share this article >