Nature day camp on PA Days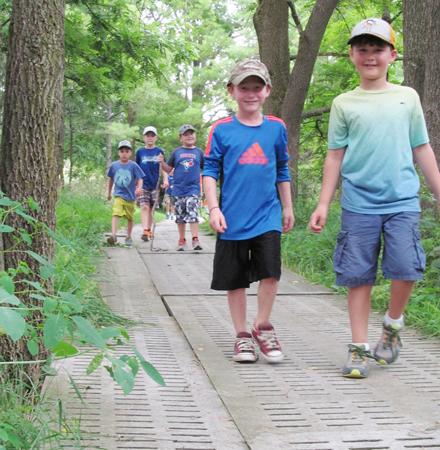 Nature Day Camp on PA Days this Autumn
Ausable Bayfield Conservation has provided popular summer nature day camps – conservation authority hopes to offer day camps during Professional Activity Days on three Fridays this fall
You have heard of summer camp. How about autumn camp? How about day camp in December? Ausable Bayfield Conservation plans to host "rain, snow, or shine" nature day camps on three Professional Activity Day (PA Day) Fridays this autumn: on September 28; November 2; and December 7.
The camps take place at Morrison Dam Conservation Area, east of Exeter, and are for young people ages 6-10 and the cost is $35 per day.
The day camps run from 9 a.m. in the morning to 4 p.m. in the afternoon with 'before and after' care available from 8 a.m. to 5 p.m.
You are invited to register by Friday, September 21, 2018. To find out more, or to register, visit abca.ca or call Ausable Bayfield Conservation at 519-235-2610 or toll-free 1-888-286-2610. You may also email Nina Sampson at nsampson@abca.ca
Campers will explore and discover the natural world through active outdoor play, and learn more about the wonders of autumn in September; all about birds in November (to complement the November 3 Owl Prowl); and winter adaptations in December. This program is ideal for young people who love being outdoors and who enjoy hiking and exploring, according to the conservation educators.
Registrations are accepted on a first-come, first-served basis until camp is full and can be dropped off to Ausable Bayfield Conservation's Administrative Office, at 71108 Morrison Line, RR 3 Exeter, or you can register online.
Space is limited so conservation educators encourage you to register today.
Programs are run indoors in the case of severe inclement weather such as heavy rain, thunderstorms, snowstorms, or high winds.
To learn more visit the Nature Day camps page:
Share this article >